Giant publisher, Ubisoft, announced some great upcoming games on their E3 Conference. Gameplay, trailers, and more in this roundup.
Ubisoft E3 2018 Conference started off with a great Just Dance 2019 live performance. You know, the usual, Ubisoft stuff.
Here are some of the tracklist:
Finesse (Remix) – Bruno Mars Ft. Cardi B
Bum Bum Tam Tam – MC Fioti, Future, J Balvin, Stefflon Don, Juan Magan
Bang Bang Bang – BIGBANG
Mad Love – Sean Paul, David Guetta Ft. Becky G
Shaky Shaky – Daddy Yankee
Dame Tu Cosita – El Chombo Ft. Cutty Ranks
OMG – Arash Ft. Snoop Dogg
Mi Mi Mi – Hit The Electro Beat
Mama Mia – Mayra Verónica
Narco – Blasterjaxx & Timmy Trumpet
Fire – LLP Ft. Mike Diamondz
Just Dance 2019 will be released on all major platforms (including Nintendo Wii for some reasons) this October 2018.
The cinematic trailer for Beyond Good & Evil 2 was splendid and gorgeous. What we know beforehand, however, is that the game serves as a prequel for the first game. A younger Jade was shown at the end of the trailer with two bodyguards, and Pey'j, the companion from the first game, recognizing Jade from afar. Her role in the prequel has not been clear; although she definitely looks a fierce villain.
Also, there was a gameplay teaser in the presentation, but it was so short. Nevertheless, it is going to be full of explorations of unique worlds.
Ubisoft is also having a partnership with HitRecord where fans can submit art and music for the game, and it is being facilitated by Ubisoft's Space Monkeys community program.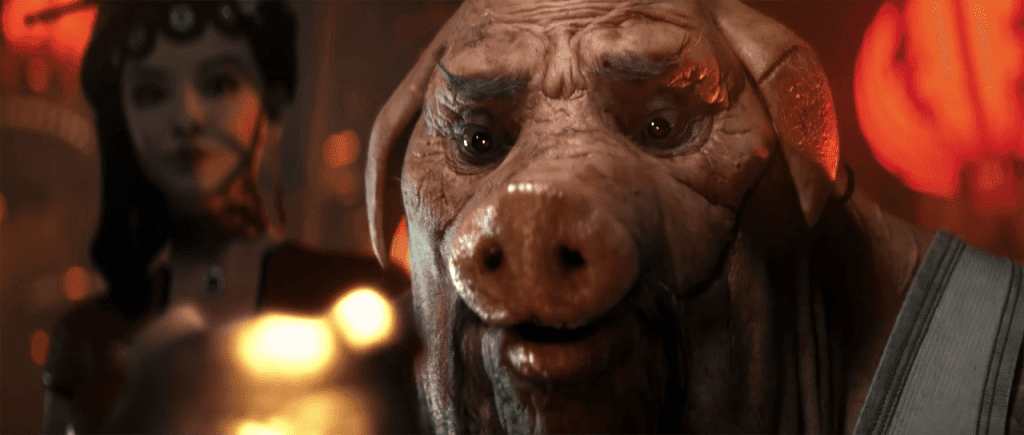 Everyone who loves Trials, a hybrid of racing/platformer video game, will be excited about this upcoming new game, Trials Rising. Of course, it stays true to its core gameplay mechanics, and the tracks will have a more focused design basing on our world's landmarks.
It will be released on February 2019 for all major platforms, and you can join the closed beta here.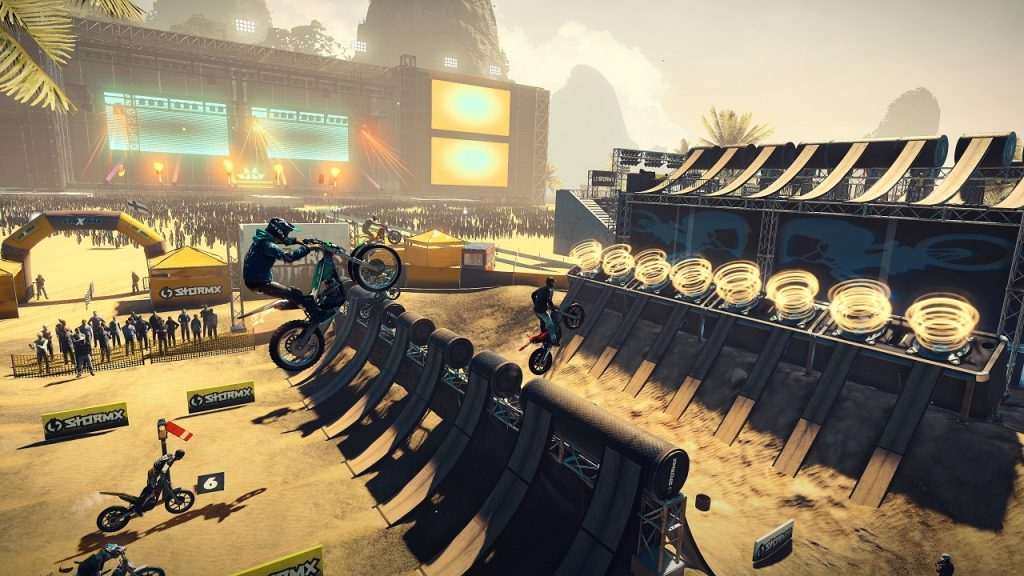 The Division 2 is one of the games that was announced earlier at the Microsoft E3 2018 Conference.
We all know the game is set in Washington, DC, but the game's creative director, Julian Gerighty, revealed that the game will feature three expansion packs on its first year, and it is going to be free. These expansion packs are filled with new stories, and new activities, truly expanding the game's content within the first year. Additionally, The Division 2 will feature the very first 8-man squad for its raids.
The Division 2 will be out on March 15, 2019.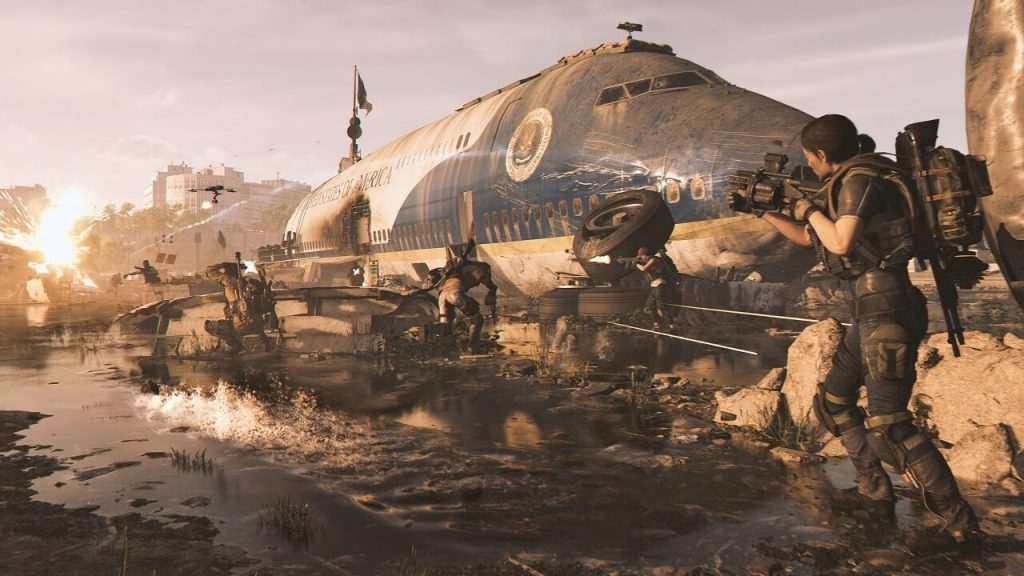 Mario + Rabbids Kingdom Battle: Donkey Kong Adventure
Mario + Rabbids Kingdom Battle gets a new and huge expansion featuring Donkey Kong's, which is filled with new story, a new world, and new characters to play with. It has already been released a few weeks ago so you can get it now on eShop.
Also, composer Grant Kirkhope led the Critical hit in an amazing cover performance in the conference, which is also worth watching.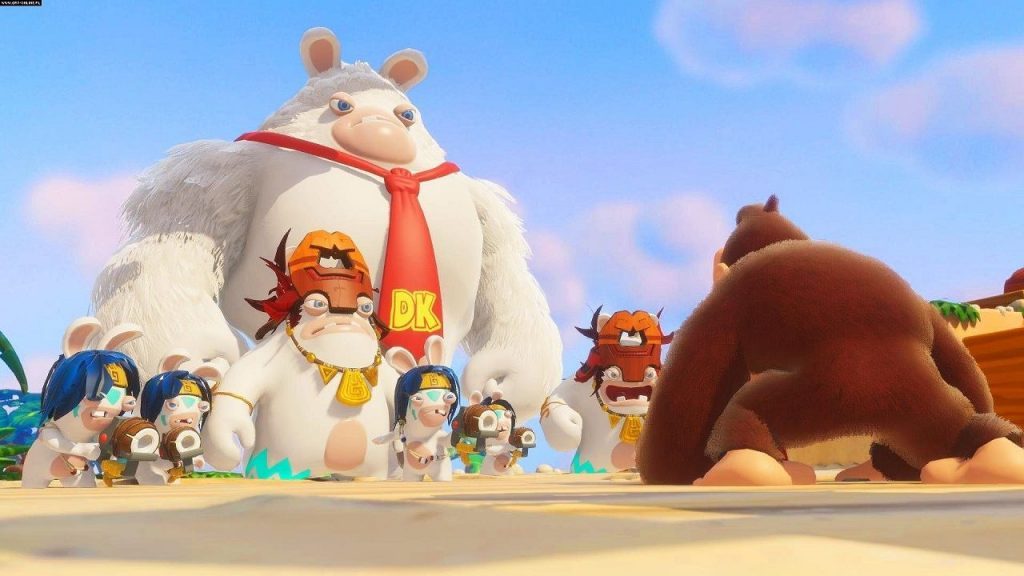 Ubisoft first showed an amazing cinematic trailer for Skull & Bones, featuring pirates and huge ships. Apparently, it is a shared world so players can join in with each other and help or fight each other to get treasures. A bit of gameplay has been shown as well, like interacting with NPCs, upgrading your ships and its aesthetics. The details in the gameplay trailer are on-point though, and it even showed ship maneuvering and an attack on an enemy ship.
Sign up for the beta here.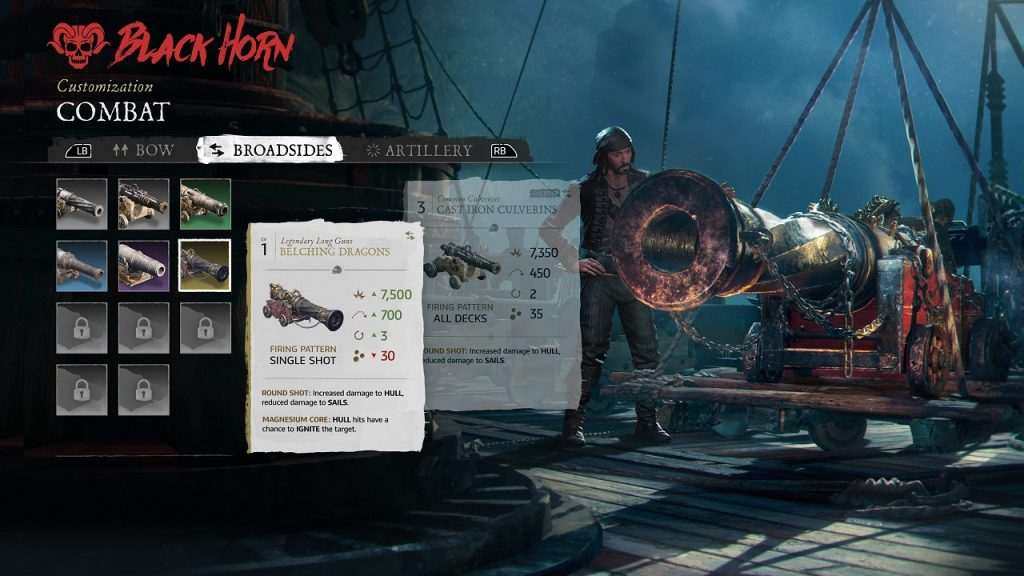 Wow, another VR game! Transference is a story-driven psychological game where a doctor uploaded a simulation of his family into a computer network, and it gets corrupted. Now, everything is just totally creepy in the simulation.
Players can still play it without VR, but the experience would vastly be different. Oh, it is coming this Fall 2018, as well.
Starlink: Battle for Atlas
Yay for another Nintendo crossover! Starlink: Battle for Atlas will have Fox McCloud from, you know it, Star Fox in the game (Nintendo Switch only)! The game is a space dogfighting action-adventure game, where players can utilize an actual physical form ship to customize and play it on the game. Although it is not necessary, and you can play the game completely in its digital form without getting hooked with the toys-to-life fad, which has long been died down. It just immerses players who love doing that. Of course, demographics seem to focus on kids but Ubisoft would like to see adults to get the toys as well.
Starlink: Battle for Atlas will release on October 16, 2018, for PlayStation 4, Xbox One, and Nintendo Switch.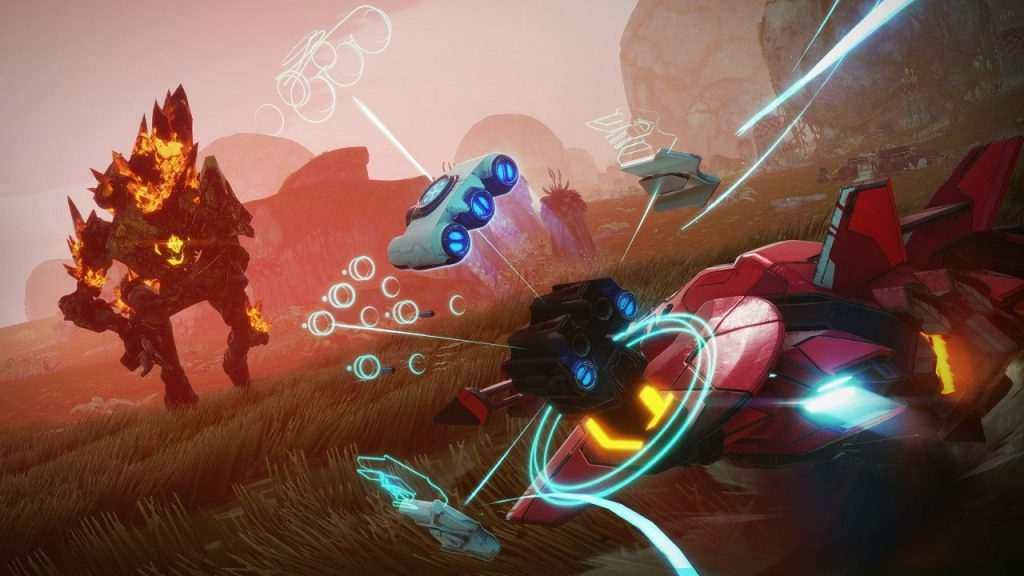 For Honor is getting a new mode called Breach, which is a free DLC, and it is a new 4v4 mode that focuses on castle siege.
It will also get a new expansion called Marching Fire on October 16, 2018. It features a new faction called Wu Lin with four new fighters. Of course, each fighter will have his/her own backstory. At first, they can only be bought as a pack, but will, later on, be available to buy individually with the in-game's currency.
For the last part of Ubisoft E3 2018 Conference, they finished with showing a bunch of gameplay footage for their upcoming game, Assassin's Creed: Oddysey. Apparently, you can play as a male or female, have branching dialogues to differ the story, and even have romantic options. It definitely looks great. Oh, this takes place a hundred years before the Origins too.
It will release on October 5, 2018, for PC, PlayStation 4, and Xbox One.