We just partnered up with the awesome Bundle Stars and we are here to give you their latest bundles!
We hope that you are a fan of racing games because Bundle Stars is giving away 7 nitro-powered racing games for only $1! Yes you heard us! For only a dollar! So what are you waiting for?! Go to their bundle and buy one now, it's definitely worth it, there's no deal as good as this yet for racing fans.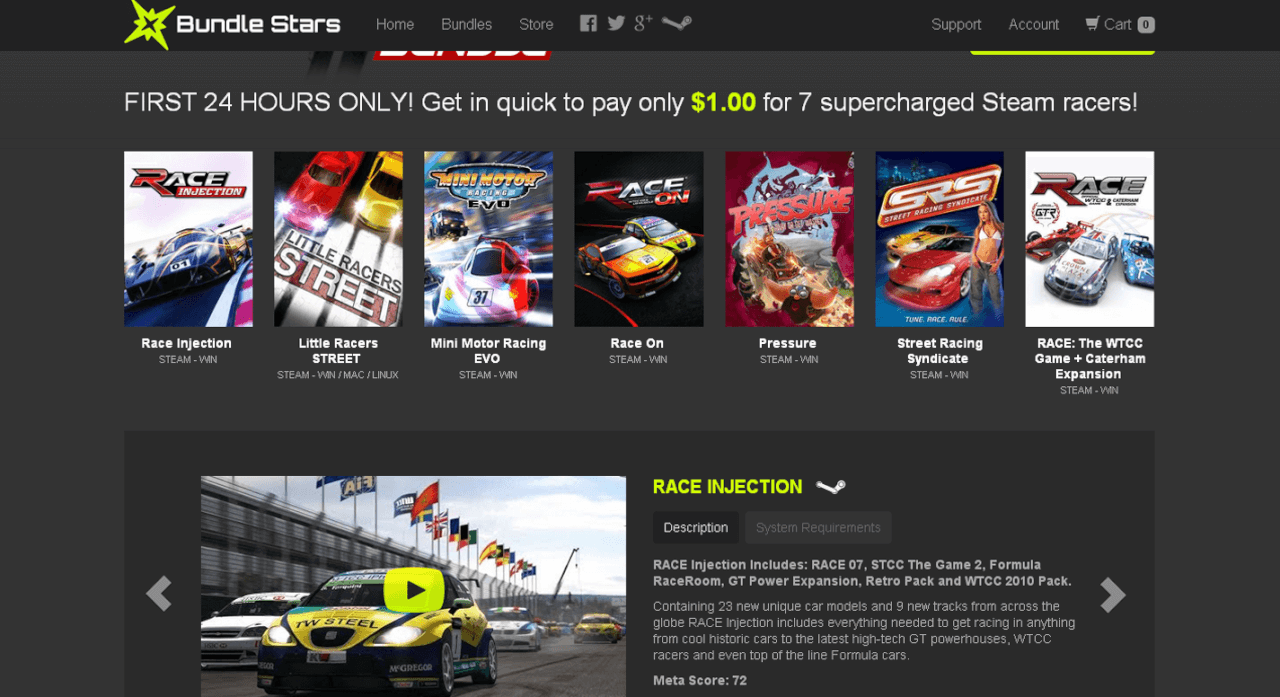 As for now there is only 13 more hours till the bundle expires so don't waste any more second!
Here are the games that are included in the bundle:
Race Injection

Little Racers Street

Mini Motor Racing

Race On

Pressure

Street Racing Syndicate

RACE: The WTCC Game + Caterham Expansion
So that's all for this week! I hope you have a great New year!
Sources: Bundle Stars