A Megaman-like game that reached for a pitfall?
On a daily basis, I make sure I check my emails to see if something important got sent to me or if a game key, as a game reviewer, was sent to me and to my surprise, I received another game key. Seeing it for the first time, Android Hunter A seems like a Megaman-clone game and I thought that it's worth playing to make a review of, despite not being a fan of traditional Megaman games, but playing it gave me something that I did not expect.
This is JJ-kun of The Gamers Camp bringing you my review of Android Hunter A.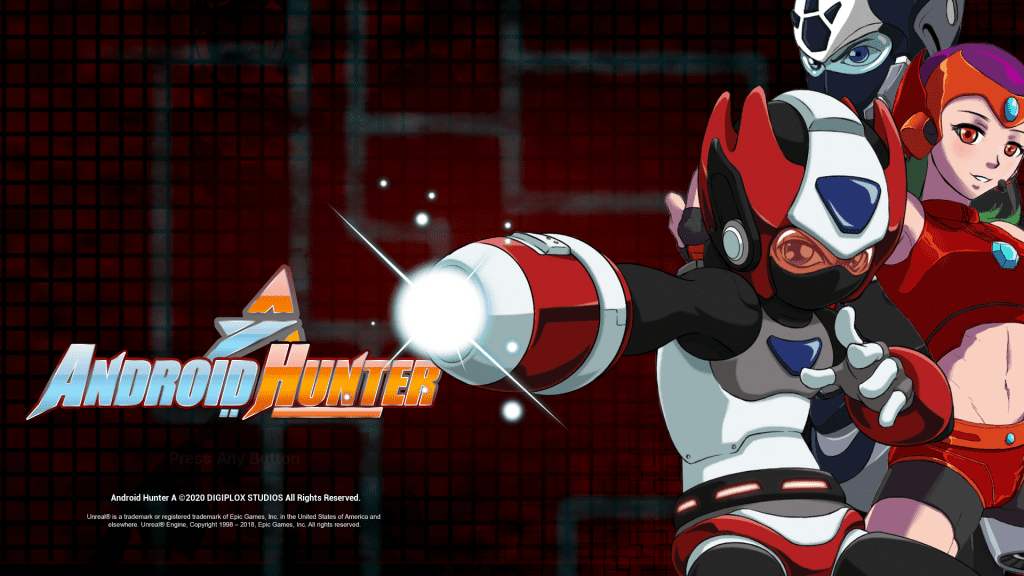 Android Hunter A is a platformer, megaman-like game developed and published by DigiPlox for the Windows PC via Steam. It got released just a day ago and I was expecting a lot from this game given that it's a megaman-like game. A lot of failed this genre, most notably Mighty No. 9, but knowing this is quite a fascinating decision from DigiPlox.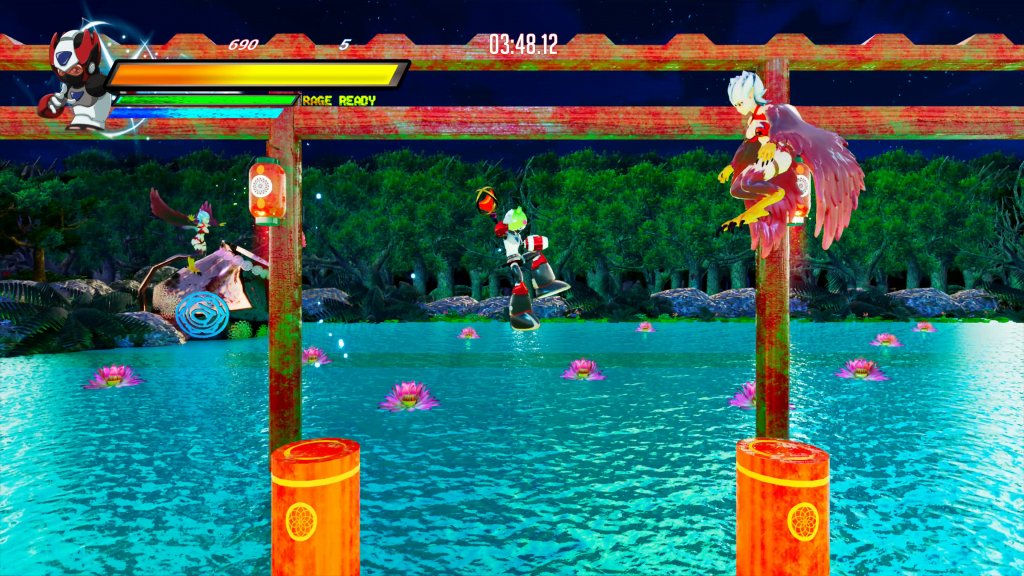 In all honesty, I don't know what to make of the story in this game. You start off as a vigilante trying to execute bad robots or something, and you are told by the United Rebellion who-knows-what-they-do in the universe of Android Hunter A to lay off their jurisdiction. Your partner, which is a bootleg Megaman Zero Roll, tells you that there's a huge Android Force in the world and that the United Rebellion needs your help whether they like it or not for who-knows-what-they're-doing so you head off to be a super vigilante slaying androids.
I just have no words for the story. There is a plot, but no direction. No background as to what is happening in the game. Then there are characters that were shown in a flashback but tell you nothing of them. It's like, you came to the cinema halfway through a movie and then left immediately. You understand nothing, you learned nothing. It's that bad.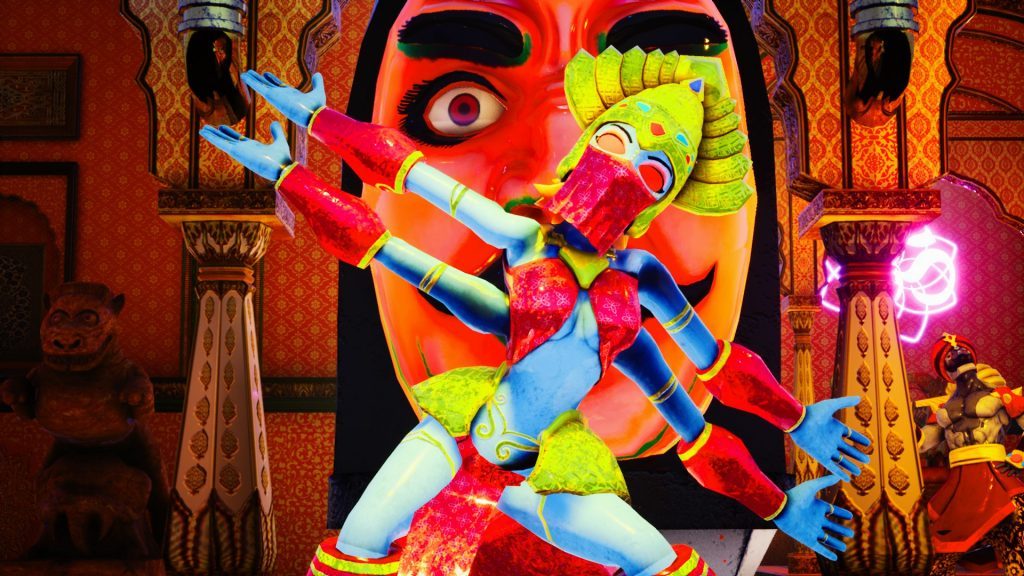 As far as the visuals are concerned, it looks like an unpolished Indie Unreal Engine game. It is as if they took all stock materials from Unreal Engine and slapped it onto the game. No custom shader for itself as well. However, that's just the visuals, you're in this for the gameplay challenge, not the visuals. To add to that, all of the cutscenes are unskippable so if you die, you would have to watch the entire cutscene before battling the enemy, if there are any pre-fight cutscenes.
The music of the game is quite bland. It does not give spice to the game. It doesn't leave you any impact at all as well. While we're on the topic of music and sounds, I'd like to cover dialogues as well. Subtitles were bland as well, no indication of whoever is already talking, and there are no voice-overs as well. I have no words other than to say that it's so bad.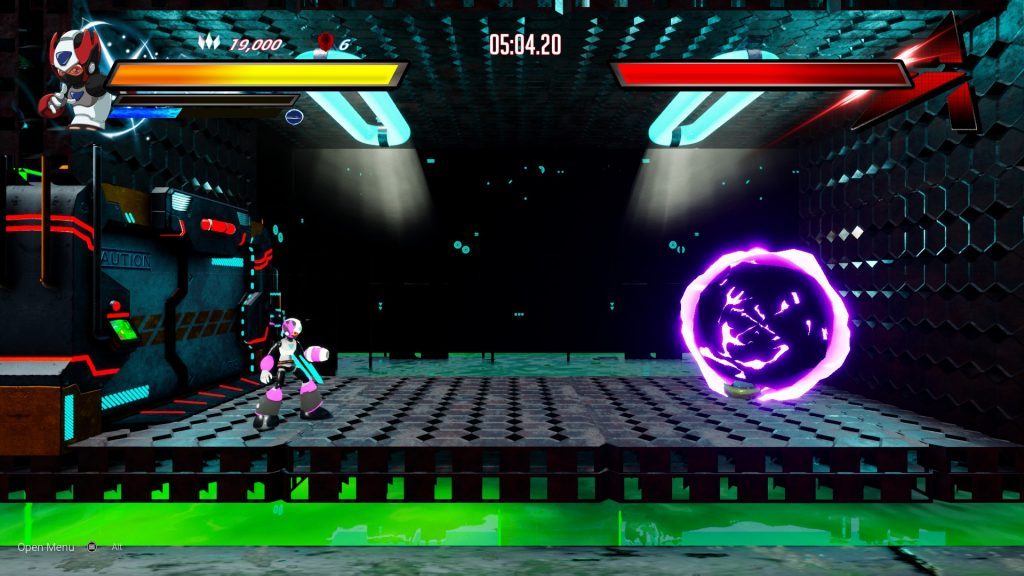 Yes, it's a Megaman-like game. It plays like it's Megaman X, but badly. The controls are clunky, it sometimes does not even cooperate with you. The game does not have the option to change difficulty, but who needs those for a challenge if your controls are already bad and add to that the unrealistic-to-the-game-environment movements of bosses. Hell, you can only map keyboard controls and not gamepads. There's not much to say other than if you like dashing around to get around enemies and brainlessly fire your gun, then you're good. Another thing to take note of would be the behavior of the items that falls upon an enemy's death. It behaves as if it's in a 3D game, so if it falls down, it actually goes beyond a 2D platform so you won't be able to pick those up.
The level design is unfavorable as well. At least like 2 stages out of the 9 stages are decent but the rest are just dirty. It feels like a lazy-work and the layout of the stages are mostly just copy-pasted from one to another. 
I did, however, enjoy the bicycle minigame. This is also the part of the game where it has its one and only skippable cutscene, for the love of god, I don't know why they did it like this.  I did like this part… for like 10 seconds. The moment I steered and tried to actually control the bike… everything went mayhem.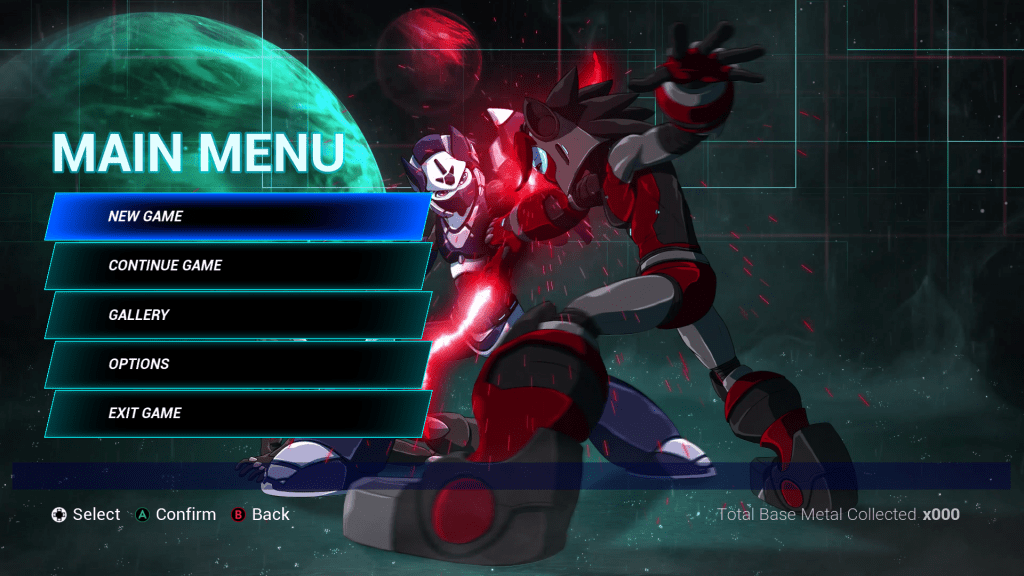 You may finish the game in less than 1 hour if you can grasp the clunky controls or maybe even 2 hours like I did. For the price of $10, it's not worth it, man. Yeah, there's a customization feature that's taken from inspired by TEKKEN customization, but you'd have to keep on replaying the game to earn crystals to purchase the cosmetics. Do yourself a favor and don't buy this game. I already suffered for you, don't do it to yourself. If you want to have a Megaman-like game for $10, just go ahead and buy Azure Striker Gunvolt. Yes, I'm aware that it's not a very good comparison, but if you're going to spend $10 anyway, why not? Wait for it to go on sale and you can get both games for just $10.
In conclusion, this isn't a game that should be out yet. Maybe if it was released as a pre-alpha game, maybe I would give it some slack, but it was released as a full game and this is definitely not a full game. I did mention earlier that one of the games that failed this genre is Mighty No. 9, right? Yeah, that game is hella far better than Android Hunter A and it's priced the same, too.
Did you guys like my review of Android Hunter A? Did you agree with my points or are there points that you disagree on? Comment it down so I'll know your thoughts too, and make sure you like the video and subscribe for more! Don't forget to also check out my Facebook page where I constantly go live playing games which can be accessed here and my YouTube channel where I upload my stream highlights that can be accessed here.
Until then guys, see you soon!
**A REVIEW COPY WAS PROVIDED INTENDED ONLY TO REVIEW THE GAME, NOT FOR SALE OR RESALE**