Lords of the Fallen 2 is already work in progress.
Executive Producer  Tomasz Gop revealed the news on Facebook saying: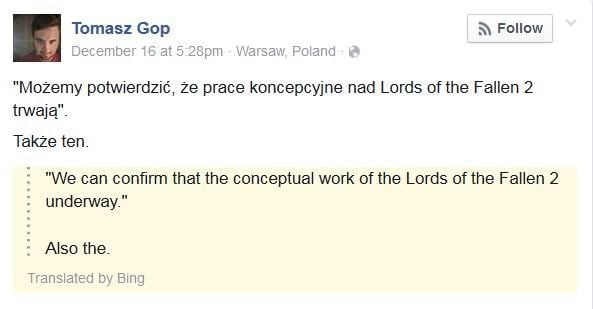 Lords of the Fallen is an Action-Adventure RPG with a same concept somehow as the Dark Souls game, but more forgiving and less punishing. If they could give us, consumers, a variety of new features and better gameplay, this sequel would be promising.
Source: EuroGamer