Do you just love retro gaming and the multi-platform games?
You do? Well in that case, you'll love this article more.

Bundle Stars just launched their newest bundle, the "Abstract Bundle", with over 10 different multi-platform games for only $2.49 which saves you 97%.
The bundle runs for about two weeks so you can still buy it before January 21, 2015.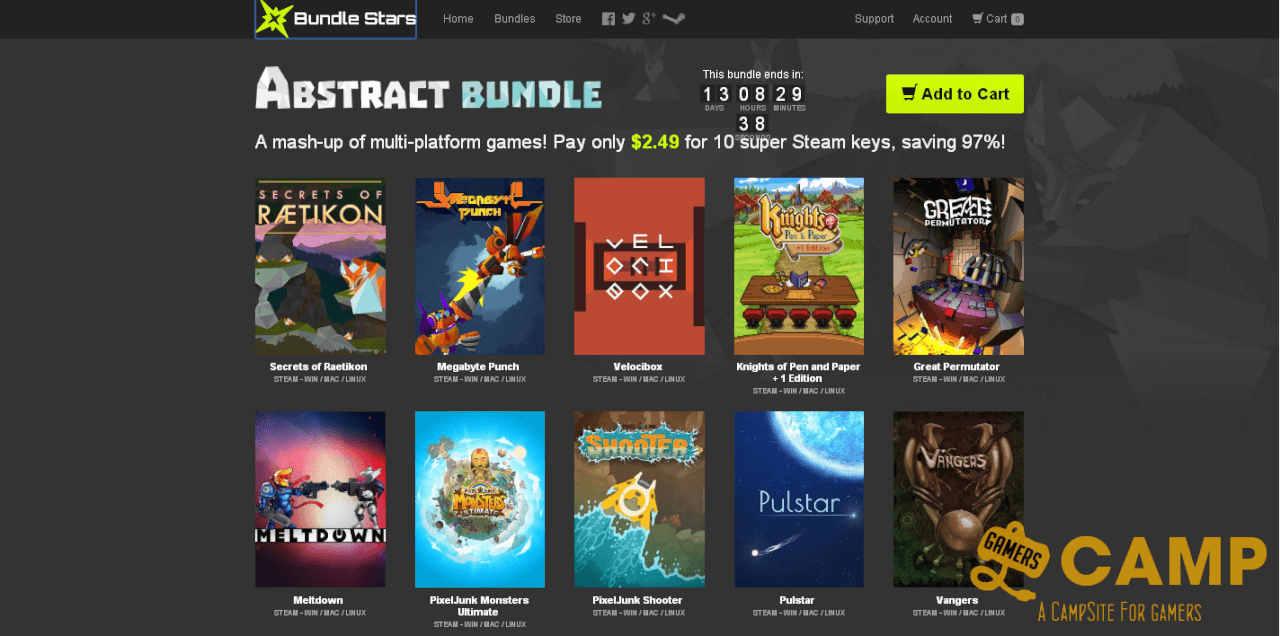 As you can see, the bundle is composed of a mash-up of ten different game, now I don't know which one is better so why don't you guys buy it, it's only $2.49, and then tell us which of the ten games did you liked the most.
As per other hot deals on Bundle Stars, here are some of them:
For more bundles and on-sale games, you can always check them out on Bundle Stars.