Esports and Gaming Summit 2019 (ESGS) is just a week away! Have you bought your tickets? Here is everything you need to know about this year's biggest convention for Esports and Gaming experience in the Philippines!
The biggest gaming convention in the Philippines, Esports and Gaming Summit (ESGS), is coming back this October 25 to 27, 2019 thanks to the event organizer, Gariath Concepts. This event is also being co-presented by PLDT Home Fibr and Smart.
ESGS Yearly Theme and 2019 Persona – Astra
ESGS will be having yearly theme starting this year to provide attendees a new visual experience inside the event. For this year, it will be going for the cyberpunk theme and thus, they introduce you to Astra, the official event persona. She will be cosplayed as Awie De Guzman.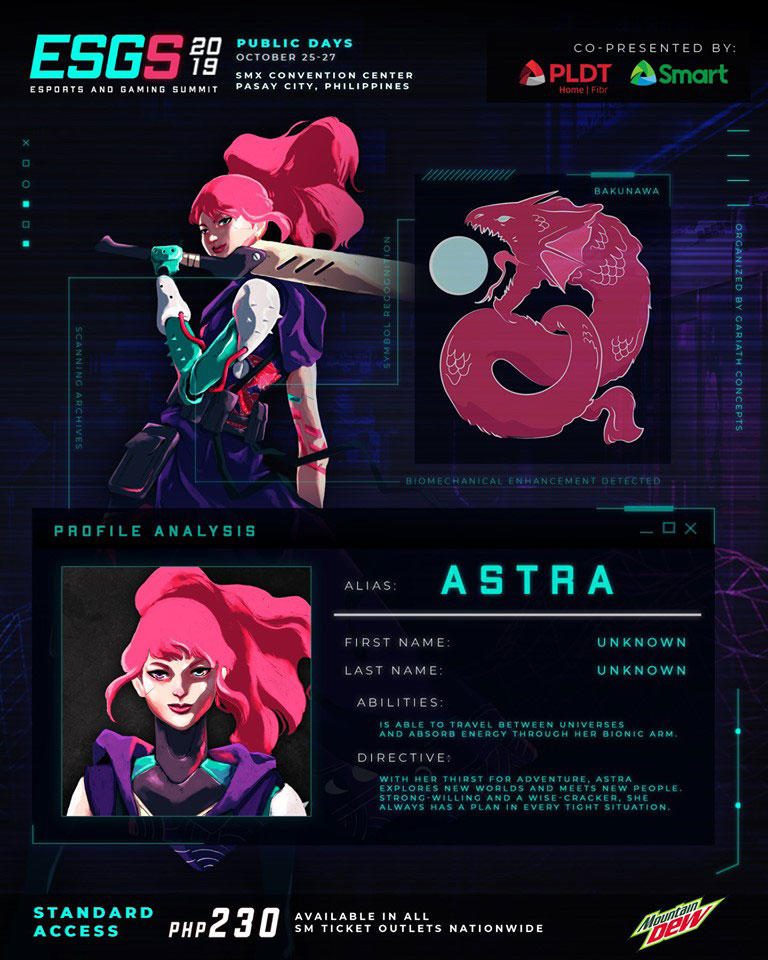 Managing Partner of Gariath Concepts, Joebert Yu, has said:
"With ESGS getting bigger and better every year, I'm very excited to see the gamers in the activities and games that they will be able to experience,"

"Our event partners, led by PLDT and Smart, up the ante each year and provide ESGS event-goers with a new kind of gaming experience year after year, and this iteration is no exception to that. It is our hope that people who go to ESGS leave with smiles on their faces after all the hype activities and merchandise."
Astra will be an integral part of ESGS moving forward, as her abilities suggest, she can travel from one dimension to another, which is relevant for the changing themes of ESGS every year.
PLDT-Smart Cyber City
PLDT Home Fibr and Smart will be putting up PLDT-Smart Cyber City, a gaming booth in the event where attendees can experience Virtual Reality games and win exciting rewards.
Attendees can also take a break to recharge their devices, print photo souvenirs, and bump into their favorite cosplayers and even eSports teams such as PLDT-Smart Omega Team and SIBOL.
PLDT Home Fibr and Smart subscribers will also get a chance for free ESGS passes, gaming skins, and other exciting prizes! Simply follow PLDT Home Fibr and Smart on Facebook, Twitter, and Instagram for their online promos and activities.
Hottest deals from Gaming and Game Showcases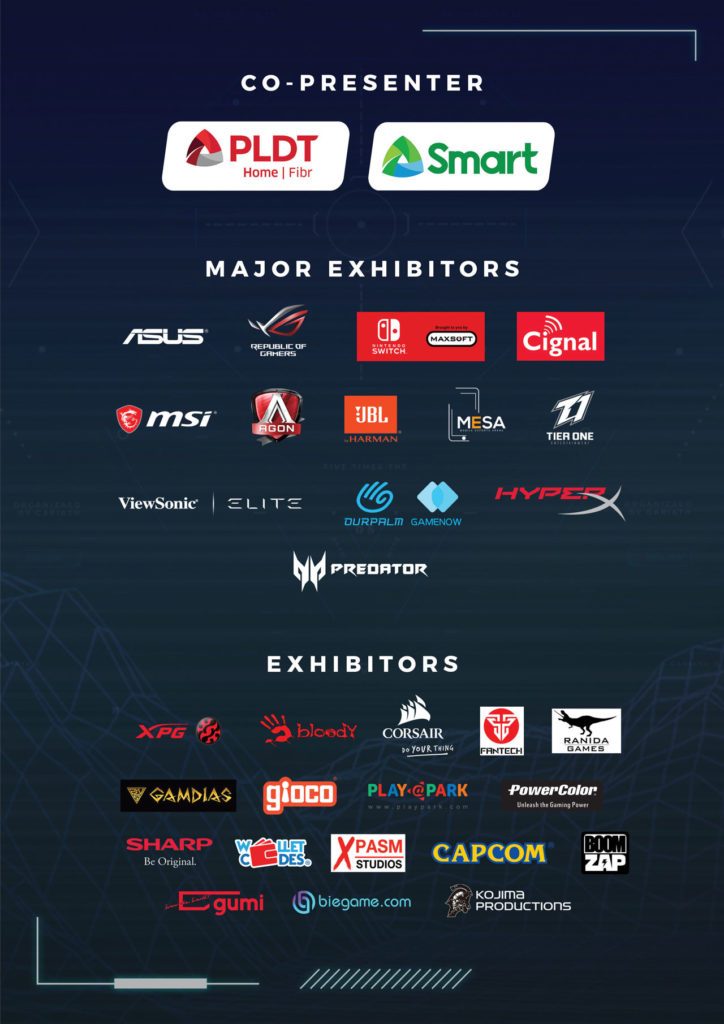 Long-time brand partners, as well as new brands, will be showcasing their latest line of products in the event. Some of the major exhibitors are Asus ROG, MSI, Predator, Legion by Lenovo and more. Exhibitors will be providing event-exclusive sales and promos, so hold up on your buying spree until the event, and you may snag some good deals!
On the other hand, game publishers, such as Capcom, Gumi, Kojima Productions, will also be showcasing their recent games as well as their merchandise. Nintendo will also have its debut on ESGS 2019!
eSports Activities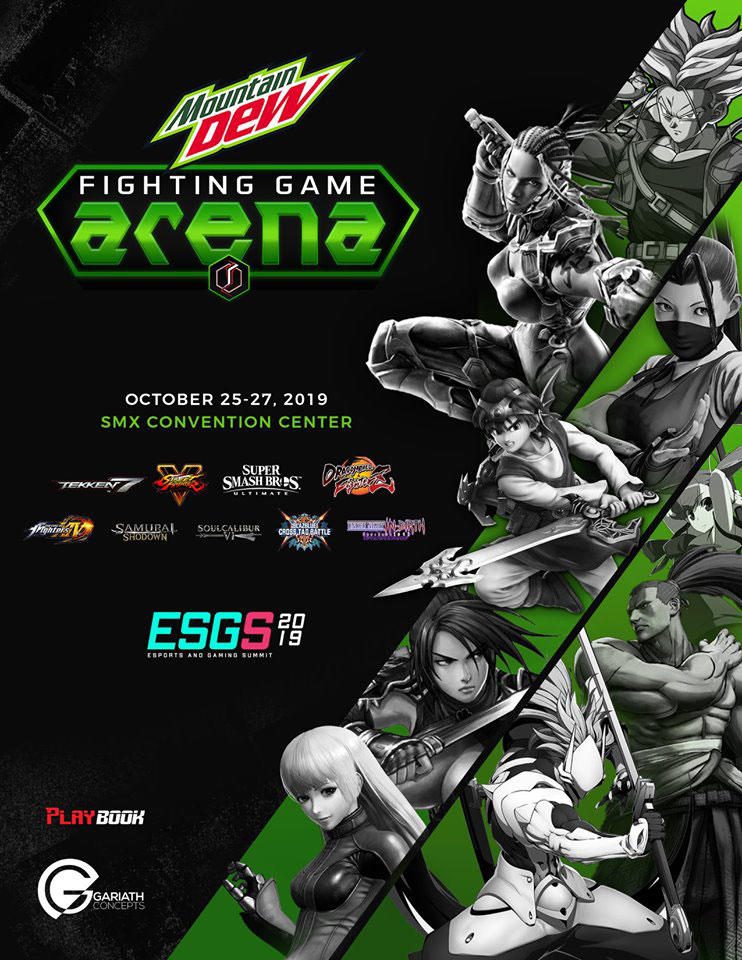 Playbook will be hosting Mountain Dew Fighting game arena, featuring games such as Tekken 7, Super Smash Bros. Ultimate, Dragon Ball Fighter Z, and more. Attendees can expect to see the SIBOL Philippines team to have a series of exhibition matches on the main stage. As for Mobile games, there will still be Mobile eSports Arena with their own activities and arenas.
Teams from the Nationals will also be making an appearance via different booths and activities throughout the weekend too.
Please note that Mountain Dew will also be giving away free drinks throughout ESGS weekend.
More booths for Merchandises and Indie Fiesta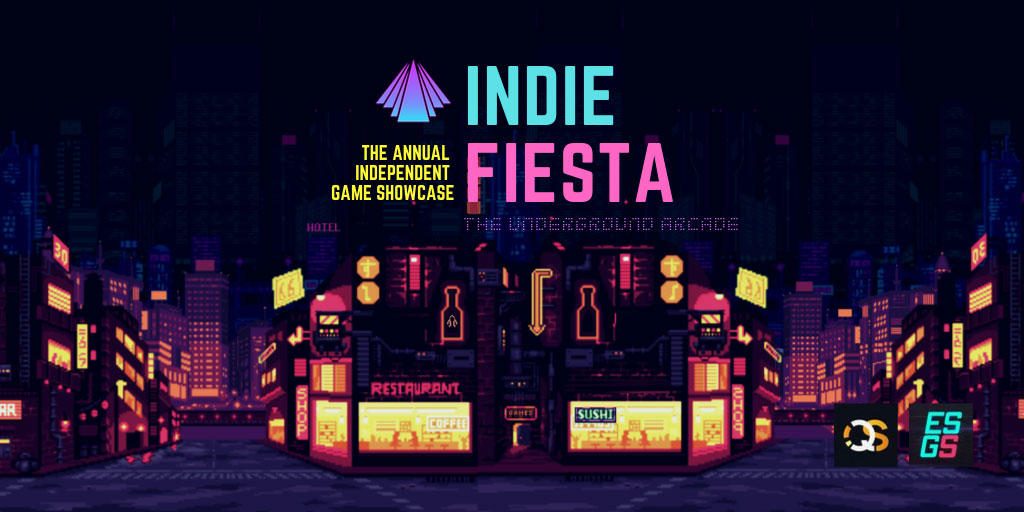 Artist Alley is coming back and it will cater more illustrators for attendees to buy merch from, some of them even do commission-based art which is definitely worth the price! More merchandise exhibitors will be selling their merchandise, and you might find some classic gaming gear or even consoles.
As for Indie Games, ESGS 2019 is one of the best events where local game developers can showcase their games, and thus, the International Game Developers Association – Manila (IGDA Manila), has come back with Indie Fiesta to showcase games for the attendees.
Cosplay Competition!
As usual, there will be a cosplay competition! Who will don the best gaming character cosplay this year? It might be you! Sign up now here.
Organized by Gariath Concepts and dubbed as "one of the biggest Gaming Conventions in Southeast Asia." ESGS continues to grow and provides the best gaming experience in the Philippines in both esports and gaming from different platforms. The Esports and Gaming Summit 2019 is co-presented by PLDT Home Fibr and Smart.
Established in 2015, Gariath Concepts has marked a position in the gaming industry, providing events and conventions that showcase the aspects of esports and video gaming to the community. It has also built good relationships with brands around the industry, providing excellent service and creative ideas. Some of its notable events include Pinoy Gaming Festival: Summer Assembly, REV Major and the Electronic Sports and Gaming Summit.